Whitehorse Industries is located South East of Melbourne, approximately 34 km from the Melbourne CBD.
We have been established for over 75 years and are considered the oldest and largest metal spinning company in Australia.
Our expertise has accumulated over many years of improving our methods and our service, and delivery has excelled with the introduction of CNC spinning machines.
Our current customer base exceeds 1,000 and is constantly growing with the capabilities of over 50 on-site spinning machines.
We have recently introduced a new apprenticeship scheme and have employed 3 new apprentices, increasing our staff levels to 17 employees.
Metal spinning is a very old craft that has now grown to a respected and necessary trade, and a well established part of the sheet metal industry around the world. Our skilled services are now required around all states of Australia and New Zealand, and we now export to China.
The team at Whitehorse Industries look forward to discussing your metal spinning requirements with you.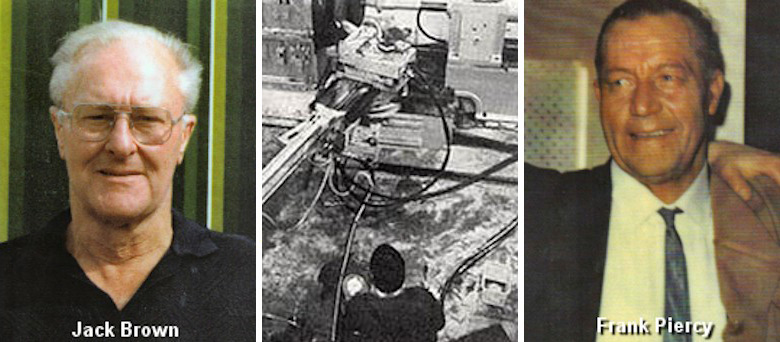 Whitehorse Industries began in 1947 as a backyard part time business in Box Hill by cousins Jack and Frank, quickly becoming full time, and gaining the name of Whitehorse Industries P/L.
In 1953 they took in another experienced metal spinner as a 3rd partner and started to employ and train people, building their own equipment as required.
In 1963 and 1965 sons Russell and Stephen joined their fathers for a long apprenticeship.
More factory space was required, and by the 1980's the boys were running the business and, in 1987 after 35 years at the same address, the company was reorganized and moved to Bayswater. Geoff Tobias as the Leading tradesman became the 3rd partner within the business.
Expanding business meant another move, this time to Lilydale, being the current address. Stephen at 43 years of age, left the business to start his own company, building spinning equipment, He had been with Whitehorse industries for 27 years. Russell and Geoff continue to this day with ever expanding factory space, and many long serving employees, up to 30 years. Russell has been involved for 45 years.
Whitehorse Industries now operates in over 15,000 Sq ft of floor space. Our machine capacity is extensive including 6 CNC metal spinning machines and a full complement of associated equipment with expanding modern engineering capacity.
Geoff Tobias, with 42 years experience, is leading the company with Craig and Adrian who have nearly 30 years experience between them.