Aerospace, Aviation & Defence
Whitehorse Industries is involved with the production of parts utilised in the "Negator Spring Assembly" on the C-130 Hercules, produced by AMCE.
Visit the AMCS website for details:
https://www.amce.com.au/Products_Negator.htm
We also have manufactured parts for ASTA/Boeing for the fuel tanks of the FA-18 Hornets, and Ballistic Track Shrouds for the M113 Armoured Personnel Carrier supplied to Mackay Defence Technologies.
Click here to view the ballistic track shrouds: https://www.mackayrubber.com.au/defence
Agriculture
Whitehorse Industries manufacture the grain sieves for the Department of Agriculture (previously the Australian Quarantine & Inspection Service – AQIS) used for the inspection and quality control of grain.
We also manufacture agricultural equipment parts and structures for numerous other agricultural companies such as large diameter spun rotary discs used for grass slashing and crop cutting made from 5.0mm Mild Steel.
Stainless Steel Circular sorting tables up to 1400mm Diameter in 3.0mm Stainless Steel for sorting produce on a production line.
Bulk storage systems include metal spun Silo storage components such as Conical or Dome Tops and Bases for large and small fabricated storage tanks.
Materials vary from Galvanised Steel to Stainless Steel also we manufacture inspection Manhole and Manway Cover Systems to suit any round or square bulk storage vessel application.
Automotive
Whitehorse Industries can manufacture parts for old vintage car – these can be replicated using the metal spinning process.
Headlight surrounds, headlight buckets and hub caps are just some of many vintage car parts that we are able to spin / manufacture.
We also can manufacture carburettor parts for vintage cars, such as bowls and floats are also produced from the spinning process.
A variety of old horn surrounds and face plates from Copper and Brass, some of which are heavy gauge 5.0mm & 6.0mm, and spun brake drums form the vintage era.
Also lots of modern day automotive applications form example suspension components to hold rubber mounts on bump stops and coil spring assemblies.
Exhaust products spun tube bends in Stainless Steel, Aluminium, Mild Steel and Aluminized Steel, and we also supply Muffle End Caps and Transition / Reducers to slow exhaust air flow or speed the air flow up.
Motor Racing & V8 Supercars
Three piece wheels for a wide range of race car categories, including:
Sports Sedans
Hill Climb
Open Wheel Circuit Racing
Side Car Racing
Formula SAE
Formula Ford
Sprint Car
Midget Sprint
Our current range of 3 piece wheel products is extensive. Servicing All states of Australia, New Zealand and some American Markets.
Our wheel spinning methods have been well refined since the late 1970's with different materials initially concentrating with Mild Steel spun half sections and during the 1980's focussing on Aluminium 2.0mm, 3.0mm and 4.0mm 5005 Material.
Moving forward and establishing our name as a leader in the heat treated Aluminium that being 6061 material. This then aligned us with Simmons and BBS Material.
Our current products offer 4.0mm and 5.0mm 6061 Aluminium @ T6 Temper Rim Sections, also 3.0mm, 4.0mm, 5.0mm & 6.0mm 5005 H34 Aluminium material and still some of the old style Steel rims from 2.0, 2.5mm, 3.0mm, 4.0mm and 5.0mm Mild Steel for some extra heavy duty applications.
V8 Supercars
We manufacture brake shrouds for the V8 Supercar teams.
These are designed to keep the heat in the wheel and to then transfer the heat to the tyres.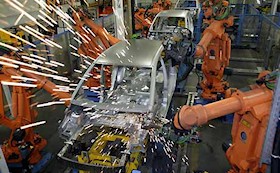 Transportation
Mild steel donuts, stainless steel donuts and aluminium donuts are all used for inlet and exhaust bends in cars, trucks, tractors, any motorised vehicle.
Fuel tank ends for Kenworth Trucks supplied to Hilton Manufacturing.
Click here to visit their website: http://www.hiltonmanufacturing.com.au/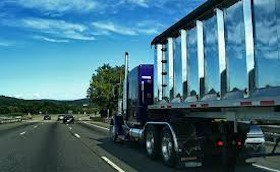 Event Management & Promotional Products
The team of Master Spinners at Whitehorse Industries have manufactured numerous event related products including ice buckets for large and small corporate events.
Examples of events we have produced work for include the Brownlow Medal and Heineken Cup.
We are able to cater for both large quantity and low quantity production of promotional products.
Our CNC machining lathes can run continuously for hours on end, to allow large production runs, whilst maintaining accuracy for the duration of the job.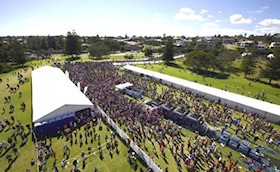 Food Industry
With so many different ways people use and what they use to cook food, or distil their magic brew or sauce, there is always an alternate method. That method been, having something made, to suit your specific requirements to your cooking needs.
Paella dishes
Tong holders
Rice measuring cups
Components for dairy milking machines
Our Paella dishes can be produced in many designs from 300mm Diameter to 800mm Diameter and our larger models are 1200mm to 1500mm Diameter for large corporate company functions.
Material available for cooking application are as follows most popular is 3.0mm, 4.0mm and 5.0mm Mild Steel, other options are Stainless Steel and Copper.
We manufacture a lot of pressure vessel components for high and low pressure applications for food industry cleaning products.
Common materials used in this industry are Stainless Steel 316, 304, 445, SAF 2205 and Copper.
Interior & Exterior Design
Indoor & outdoor design/ living, is such an important thing for one to have, so that you can enjoy the comforts, and pleasures inside and out.
We at Whitehorse Industries are able to help along those dreams and visions.
Whether it be a beautiful hanging pendant light over your dining table or an aesthetically pleasing fire pit to warm you up and finish off the night, while been able to look down your yard at a beautiful feature/sculpture.
Fire Pits
We offer a wide range of metal fire pits.
These fire pits can also be made in 3mm 'corten' steel for that rustic effect and can be made in smaller dimensions, to suit your requirements.
We can also do some domes or wok/dish style spinnings of up to 1500mm dia. in mild steel/stainless steel with a 'raw' edge, or shallower 'wok' style domes in 1200mm dia. in 3mm corten steel – this is not quite as deep as the fire pit pictured to right.
Mining
We continue to produce metal spun products for a number of mining companies throughout Australia.
From initial prototype design and development to final product production we are able to develop methods that achieve the required result, even for large diameter projects
Companies in the Mining Industry that we have manufactured products for include:
Research and Development
Research and development, often called R&D, is a phrase that means different things, in different applications.
In the world of Whitehorse Industries, we take it as a phase in a products life that might be considered the products conception.
That is, basic science must exist to support the products viability, and if science is lacking, it must be discovered, this is considered the "research phase".