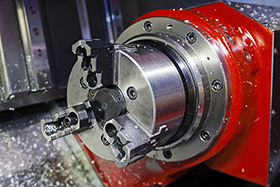 In-house Tooling Manufacture
We have 4 large capacity machining lathes that can be utilised for the manufacture of all of our metal spinning tooling, as well as our press tooling.
Our in-house testing facilities are used in conjunction with our tool manufacturing facilities.
The complete range of tool design and manufacture under one roof make us an affordable tooling solution provider.